What is document automation exactly and how does it work?
Document automation is the use of software to merge existing texts, figures and other data on the basis of logic in such a way that the desired documents are generated to fit a particular situation and or client.
This process is used in more and more industries to automatically compose deeds, contracts and letters, but also tickets, invoices and advice. We focus on document automation of legal documents.
In order to automatically generate legal documents, the following steps have to be taken.
Step 1. Standardization of the texts
Step 2. Modularization of the texts
Step 3. Creating documents via question and answer
1. Standardization of the texts
Many offices have gone a long way with standardization, but we also come across many who, before starting a document, wonder which clients have used the clauses they now need. Then they cut, paste and make small changes until the desired document is created. By bundling the commonly used clauses and choosing the best versions, a library of text fragments is created that can be used throughout the office. This saves time finding the right paragraph and ensures consistent quality. For example, when there are legislative changes, the texts only need to be changed once centrally.
2. Modularization of texts
Each legal document consists of three types
texts:
Standard texts: Texts that always occur
Conditional fields: Texts that sometimes occur
Entry fields: Texts related to the parties.

We don't have to do anything with the standard texts since they appear in all versions of the document. The conditional fields and the input fields must be provided with questions. These allow the user to choose which text should be shown in the desired document. Each question forms as it were a block. In this way the total block box of texts is put together by the user.
3. Creating documents via question and answer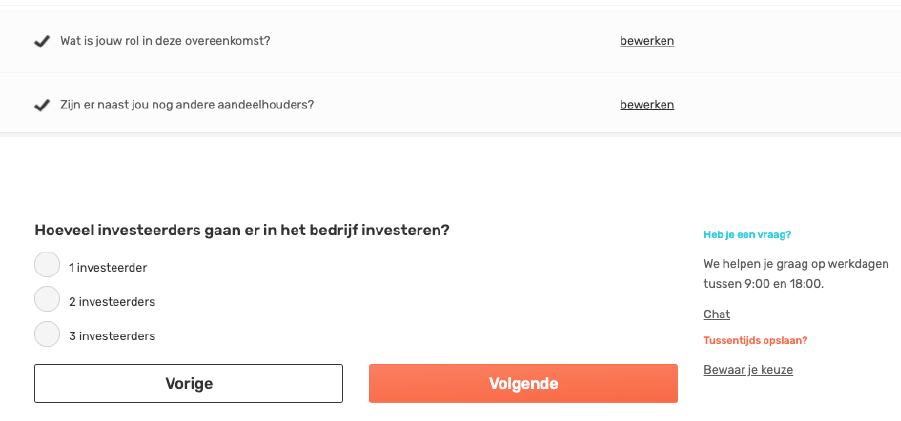 When steps 1 and 2 are done well 'users' create documents via question and answer. Users can be colleagues, customers or potential new customers looking for an agreement for a certain situation. Each category of users offers a different advantage.
When the modules are used for internal use, this results in time savings of about 75% per document. In addition, the quality as previously indicated becomes more consistent. Deploying modules for existing customers increases the loyalty of those customers. The last category (potential new customers) offers an interesting opportunity to offer customization or accompanying advice with the documents.